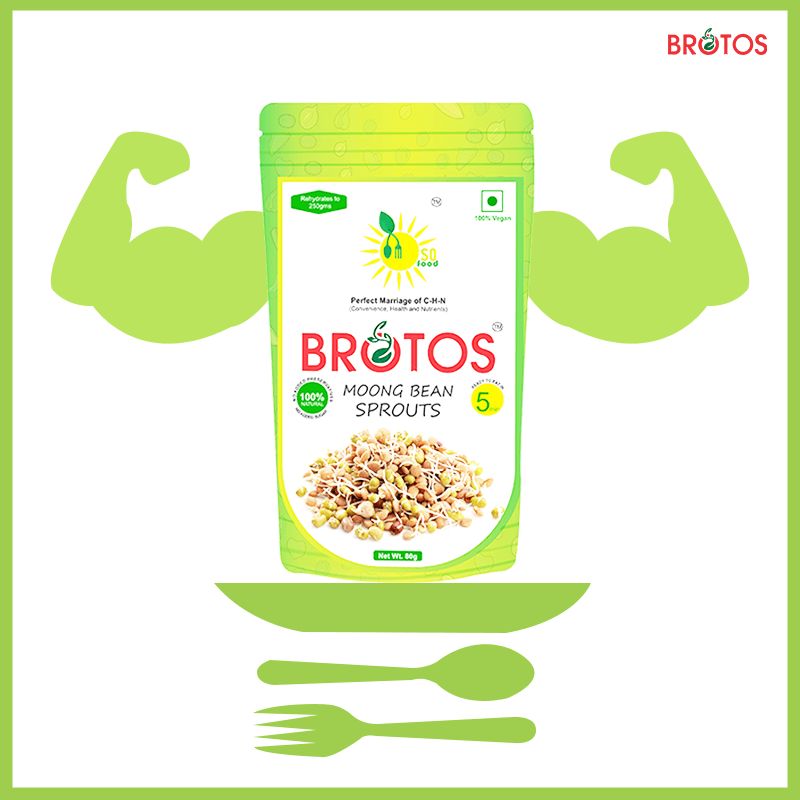 Eat Real Food Nutrition without Compromise!
We make Natural plant-based nutrition that tastes real because it is. Forget flavorings, other weird additives – we use nutrient-dense whole superfoods to create cleaner & good for us vegan products that taste better too.
Instant Sprouts
Dehydrated sprouts for healthy meals
Superfood Drinks
Nutrition rich drink premixes for your body
Fruit Powders
Natural fruits at convenience.. Always!
Perfect Marriage of Convenience, Health & Nutrients

I love the concept of having packaged sprouts at home. Contrary to what I earlier believed about having dried sprouts, BROTOS sprouts are extremely fresh and make for a great meal. With easy-to-follow preparation steps, you can have a simple & healthy snack in just 15 minutes. The packaging is also good and keeps the contents free from moisture.
Deal Of The Month 15% Off On All Drinks!
Provides excellent Nutrition value and builds immunity.Tastes good. In a nutshell it's pack of Health and Nutrition.
I recommend all dietitian in hospitals must serve this food to all patients.