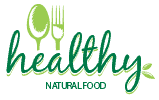 Today, everybody is in a hurry and has forgotten to take care of their health. We are here to change exactly that! With a variety of products that need minimal efforts and next to no time, BROTOS is an ideal product range for health & taste buds in the rush.
Nothing to worry, we got you covered!
Being a mother, I always wanted to provide healthy and tasty meal options to my family. However, being a working mother, I could find very little time to do so. I attempted to juggle between kitchen and work which turned out to be quite exhausting. I tried a few healthy food items available in the market like herbal drinks or protein bars etc. which were rejected by the kids as not tasty enough. 



I noticed the packaged sprouts available in local stores and even vegetable vendors and thought of giving them a try. For a few days it worked really well.

We used sprouts in our daily meal, in salads, cooking them into curries etc. One day, my children complained of a bad stomach ache and a few days later my husband suffered the same problem. I realised this was probably because of the sprouts that I had brought from the market. I tried to do some research on it and was shocked to see a handful of studies which claimed an outbreak of foodborne diseases due to sprout contamination. I discussed this with a couple of research students (co-founders of SOFOOD now) about this problem to understand if something can be done. After more brainstorming with the team,  we came across the idea of dehydrating sprouts which can be stored for long and can be instantly prepared later. It was clear that not just working moms like me, but a large section of the urban society – working couples, students, diet-conscious youth etc would also be hugely benefited from such a product. This was our Eureka moment.
Numbers Speak For Themselves!